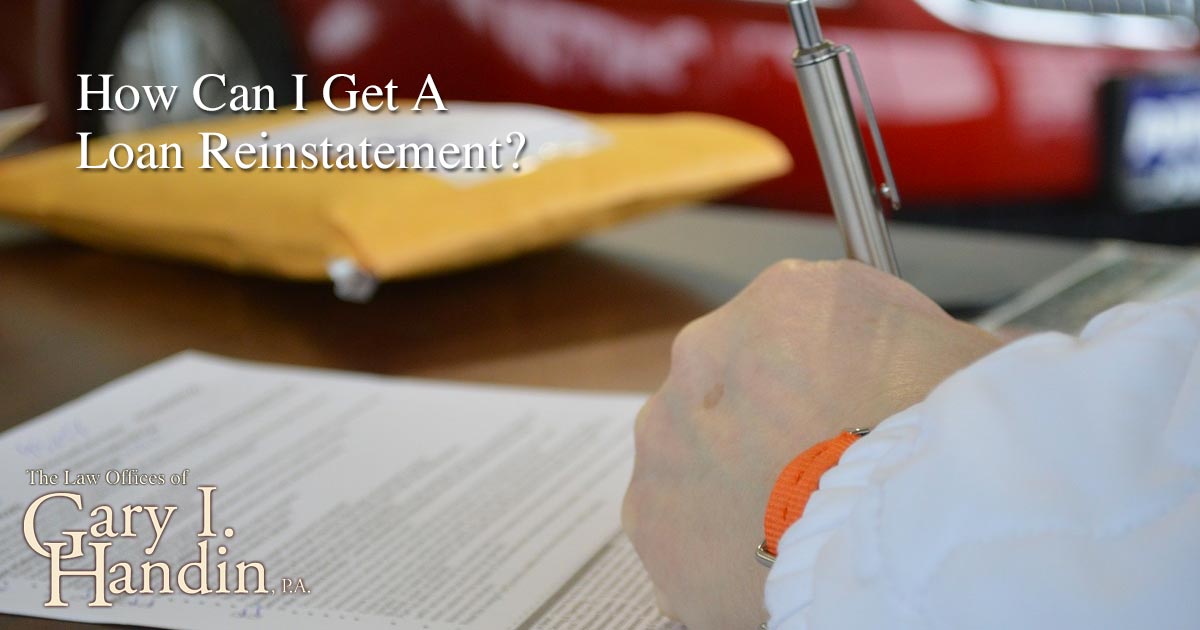 Occasional financial struggles can cause us to fall behind on our home mortgage. When you fall behind on your mortgage payment, the amount that you owe is known as "arrears." There are options for loan modifications that help you stay in your home and allow you to continue making your house payments without paying the total amount of arrears all at once.
However, sometimes people prefer to pay all of the arrears up front and continue paying on their current mortgage loan. This process is called a loan reinstatement. To get a loan reinstatement, you need to pay the total amount of the mortgage arrears and all of the associated fees to bring your loan status to current. Lenders prefer loan reinstatement because the foreclosure process can be long and complicated. Also, depending on the housing market, they may have to take less money than the property is worth.
The Loan Reinstatement Process
The first step in reinstating your loan is to determine if your lender has started the foreclosure process. Once you stop paying your mortgage, your loan goes into default. When that happens, you'll receive a letter from your bank. Once default begins the bank files paperwork with the court that institutes the foreclosure process.
If your house isn't in foreclosure, you can ask your lender for a reinstatement quote. These documents are good for 30 days before your payment date meaning, for example, on June 1 you can request a reinstatement valid through July 1.
Once you pay the amount of money due on the reinstatement quote, the default is taken care of, and you can resume paying your mortgage as usual. Just make sure that you pay the exact amount listed on the quote. The lender usually cannot proceed with the foreclosure process once you pay all of the fees and back mortgage payments. However, in order to assure that the foreclosure process has been dismissed, you should have legal representation. The foreclosure process usually takes a while depending on where you live, so you have time to work with your bank to reach some type of solution.
Additional Things to Know About Reinstatement
Don't accept verbal reinstatement quotes. You need to get it in writing because a verbal quote may be incorrect or change. With the reinstatement quote in writing, you have documentation if you need it for proof later.
If for some reason you think that the quote is incorrect you can send a "notice of error" to your lender that includes a description of the error and your name and identifying information. If there is an error, the lender must correct it within seven business days.
Reinstatement After Foreclosure
Typically, mortgage reinstatement is the last effort to prevent foreclosure on your property. Once the bank initiates the foreclosure process, instead of talking to your bank, you should hire a foreclosure defense attorney who will represent you, file the appropriate papers with the Court and contact the attorney for the lender. At this juncture, there are time considerations and you should waste no time in retaining legal counsel.
You can always explore all of the available options to help you stay in your home in addition to mortgage reinstatement. If you're thinking about proceeding with reinstating your mortgage, it would be beneficial to contact a real estate attorney to guide you through the process. An attorney like Gary I. Handin looks out for your best interest and will help answer any questions you may have about mortgage reinstatement or other unforeseen obstacles of homeownership.