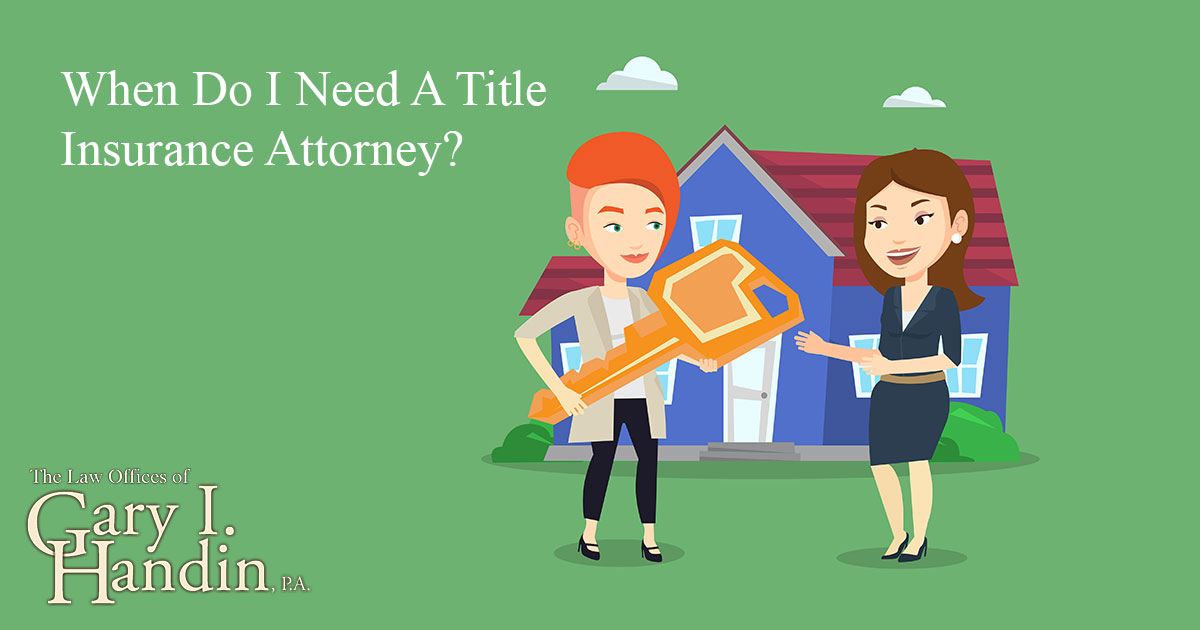 Investing in real property is a big decision and financial commitment. As with all valuable assets in life, insurance is essential for both peace of mind as well as a means of protection against financial loss or damage.
Title insurance is a form of insurance that protects lenders and homebuyers from a monetary loss as the result of defects in a property title. Trying to determine these known and unknown risks can be complex at times, and it's important to make sure that the legal requirements are all met.
In many instances, a title insurance attorney can offer help to navigate this arrangement, making sure that both lender and buyer are best protected.
What Is Title Insurance?
To determine whether you need a title insurance attorney or not, it's important to understand what title insurance involves. Getting title insurance is a standard step when closing on a home purchase.
Title insurance is a one time purchase that is essential in protecting you as the buyer and your mortgage lender from the possibility that there are ownership issues that prevent the finalization of the sale.
There are two forms of title insurance, namely a lender's policy and an owner's policy. The lender's policy covers the lender up to the amount of the loan and stays in effect until the full payment is made (or until the home is sold again).
The owner's policy is issued for the amount paid for the home, and covers the homeowner for a broad range of potential risks. These include the likes of mechanic and tax liens, homeowner or condominium association liens, forgery of deed documents, and mistakes on the public record.
When Do You Need An Attorney?
Title insurance is one of several closing costs that protect both the lender and the buyer against a worst-case scenario. A title insurance attorney will help make the judgment call on whether title insurance is necessary or not.
The process of getting title insurance is fairly straight-forward, especially with the help of a qualified attorney who is experienced in documentation and state laws.You pay the premium for the title insurance only once and it protects you In the event that a claim is made against your property, the title insurance will make sure that you are covered in the following ways:
Ensures that you have a legal defense,
All court costs and fees are covered,
The loss of property value is reimbursed in the instance that the claim is found to be valid.
There are different title requirements for residential and commercial properties, and various requirements need to be included in the policy. A title insurance attorney will make sure that you get the correct policy for your role in the transaction.
Questions To Ask A Title Insurance Attorney
If you're on the fence about whether to take out a title insurance policy, then it's best to speak to an experienced attorney. Here are a few questions to get the conversation going.
What Is The Cost Of Title Insurance?
A title insurance agreement is a one-time premium payment. The initial cost may seem expensive, but it covers the individual for as long as the property is owned. The purchase and sale contract will determine who is responsible for covering the cost of the title insurance and an attorney will help to negotiate this cost.
What Type Of Title Insurance Do I Need?
There are two main types of title insurance: one for the real estate owner and the other for the lender. Title insurance protects the lender's security interest and the owners from any possible errors in the transaction.
What Does It Protect Me From?
The title insurance policy protects against the following possible instances:
Fraud
Public record errors
Unknown liens
Undiscovered will or a missing heir
Undiscovered stakeholders
Boundary disputes
Unknown easements
A Title Insurance Attorney That You Can Trust
At the Law offices of Gary I. Handin, P.A., we offer professional Florida title insurance services that will give you confidence in your investment. With more than 50 years in legal service, we make sure that all of your questions are answered and documents are correct. Contact us at 954-796-9600 to find out more.