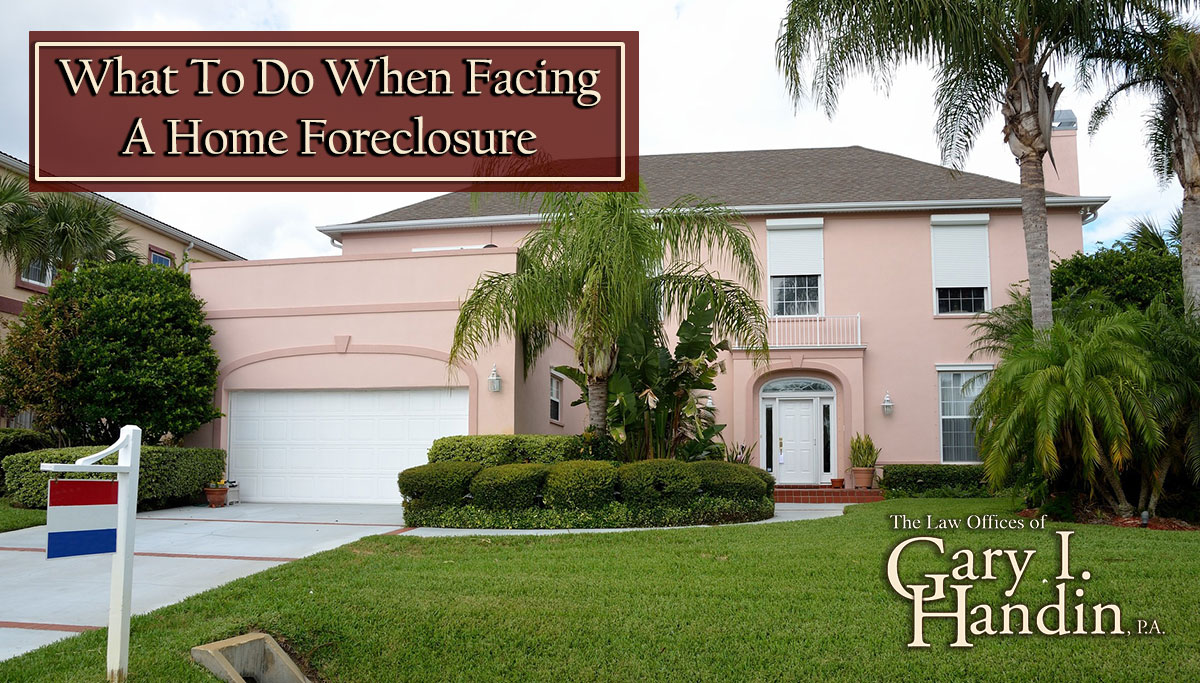 Many Americans are getting behind on their bills in these hard economic times. Running behind on mortgage payments can result in possible home foreclosure. Homeowners have options when they are facing this unfortunate circumstance. Trying to prevent foreclosure on your own can be a big and life-changing mistake. An experienced attorney can fight for you and your home, preventing the tremendous losses that come with losing your largest investment and your credit standing.
Consequences of a Home Foreclosure
Having a home foreclosed on can be an embarrassing experience for many homeowners. But it is not an uncommon occurrence. Florida's foreclosure rate jumped over 70% from 2021 to 2022 and is ranked one of the states with the greatest number of homes in foreclosure for 2022. Even so, a home foreclosure can be detrimental to your credit score. This can make it nearly impossible to take out a mortgage or any other type of loan for the foreseeable future. It can even make it difficult to rent, as many landlords have credit requirements. Homeowners can lose other assets as well. It is vital to speak with an attorney, whether your home has already been foreclosed on or you are trying to prevent it from happening.
Home Foreclosure Options
Attorneys specializing in home foreclosures can walk you through the best options for your circumstances. Depending on your lender, financial situation, and other factors, your attorney might recommend one or more of the following options. Some options can prevent the loss of your home. Others might require you to forfeit your property but can prevent other consequences that occur when a home foreclosure happens.
Loan Modification Agreement
A loan modification agreement might be a choice for some homeowners. If your lender is willing to allow payment term renegotiation, a foreclosure can be avoided. With these new terms, you can follow a payment plan that works for your budget, helping to prevent you from falling behind on mortgage payments in the future. Working with an attorney can help you achieve more favorable payment terms with your lender.
Reinstating Your Loan
Reinstating your loan can prevent you from losing your home. Utilizing this option requires homeowners to pay the defaulted amount within a specific time. There are many complex legal requirements that must be followed for reinstating your loan. An attorney can ensure you comply with state statutes and help prevent unwanted legal complications.
Short Sales to Prevent Home Foreclosure
A short sale will require you to sell your home to pay off your loan balance. While you will technically still lose your property, it will prevent foreclosure, making it easier for you to acquire a new mortgage in the future. Sometimes lenders will allow partial payment of the loan. Otherwise, you could face a judgment for the balance. A short sale is not a simple process, and homeowners will benefit from consulting their attorneys to ensure it goes as smoothly as possible.
Home Foreclosure Defense in Florida
Gary I. Handin Law Firm can help you with your mortgage defense in Florida. With over fifty years of experience in real estate, our expertise in home foreclosure options will allow you the best chance at preventing home foreclosure and protecting your assets
Let us help you negotiate with your lender or lead you to alternative solutions when necessary. Our firm provides legal services for Broward, Miami-Dade, and Palm Beach Counties.
To determine which option is best for your situation and to help you navigate the complicated legal processes, contact Gary I. Handin, P.A., today.