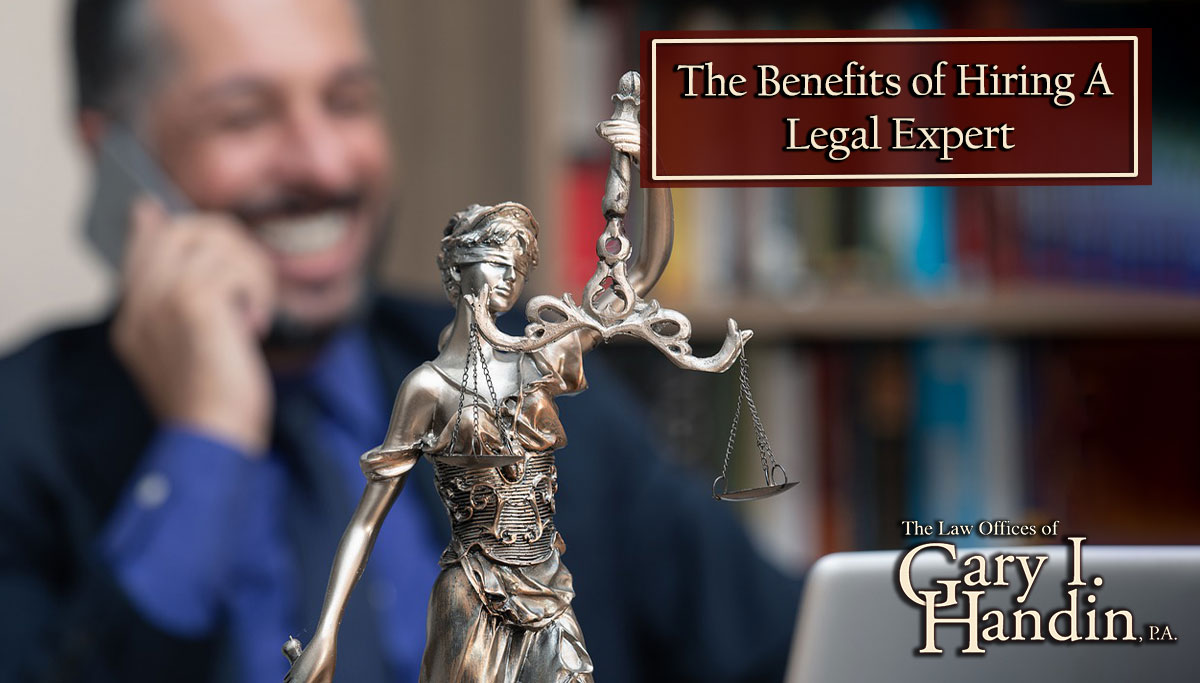 Whether you're setting up a business or planning your estate, legal experts can offer valuable help. Hiring legal experts not only offers peace of mind when dealing with legal situations but they can help prevent the loss of money and protect your best interests in the process.
Benefits of Hiring a Legal Expert
While a legal expert will offer unique advantages depending on the situation, there are a few general benefits that can apply to multiple situations – from incorporating a business to closing the loopholes in the probate process.
Make Sense of Complicated Processes
Legal processes can be complicated, with a lot of value being found in the fine print of contracts and documents. A legal expert understands the various steps of each legal process and is able to navigate each step without confusion, reducing the chance of error.
Save Money in the Long Run
While there is an initial cost involved in hiring a legal expert, it's often a fraction of the cost of making legal mistakes. Hiring a legal expert can save you money in the long run by making sure that you've dotted your i's and crossed your t's.
Looking Out for Your Best Interest
A legal expert has a reputation to consider, and a professional lawyer will always make sure that their client's best interests are front and center. They will explain all of your options and help to prevent severe penalties or repercussions.
Ensure All Documents Are Submitted
Failure to submit a single document or sign on a dotted line can lead to a contract becoming null and void. With the help of a legal expert, you're guaranteed clear and sound documentation, with all of the correct steps ticked off in the process.
Knowledge of Negotiation Tactics
Perhaps you find yourself in a difficult situation, either due to your own mistakes, after a disagreement with a former business partner, or any other dispute. Rather than settle on a bad deal, a legal expert usually has experience in negotiating settlements and plea bargains.
Faster Results
Armed with knowledge, experience, and a broader team, legal experts are able to streamline legal processes. Hand over the stress and admin of navigating the legal system by hiring an expert who is familiar with each legal situation. As a result, you can benefit from a simpler process and faster results.
Local Knowledge
One of the most notable benefits of hiring a professional lawyer is the local knowledge that they bring to the table. Each state has its own laws when it comes to business, documentation, probate processes, and more. Being familiar with local knowledge ensures a quick and easy process without any long-term complications.
Tips for Hiring an Attorney
Knowing the value that a local expert offers is just the tip of the iceberg. If you want to make the most of your attorney's services, then you need to hire the right person.
When looking for experienced, reliable legal advice, consider the following tips.
Make sure that you have an attorney on your books before you need them
Decide whether you need to hire a big firm or a small firm
Choose a lawyer with the correct expertise, namely contracts, commercial, real estate, etc.
Ask for necessary experience in your particular case
Inquire about flexibility in billing
Be prepared with a list of questions
Contact a Legal Counsellor in Florida
Do you need the guidance and expertise of a lawyer with extensive experience?
Gary I. Handin has been providing legal services in New York and South Florida and beyond since 1969. We are operational and in compliance with state and federal guidelines, giving you the confidence that you need to execute your legal matters without a hitch.
Contact us today and chat with our helpful team.