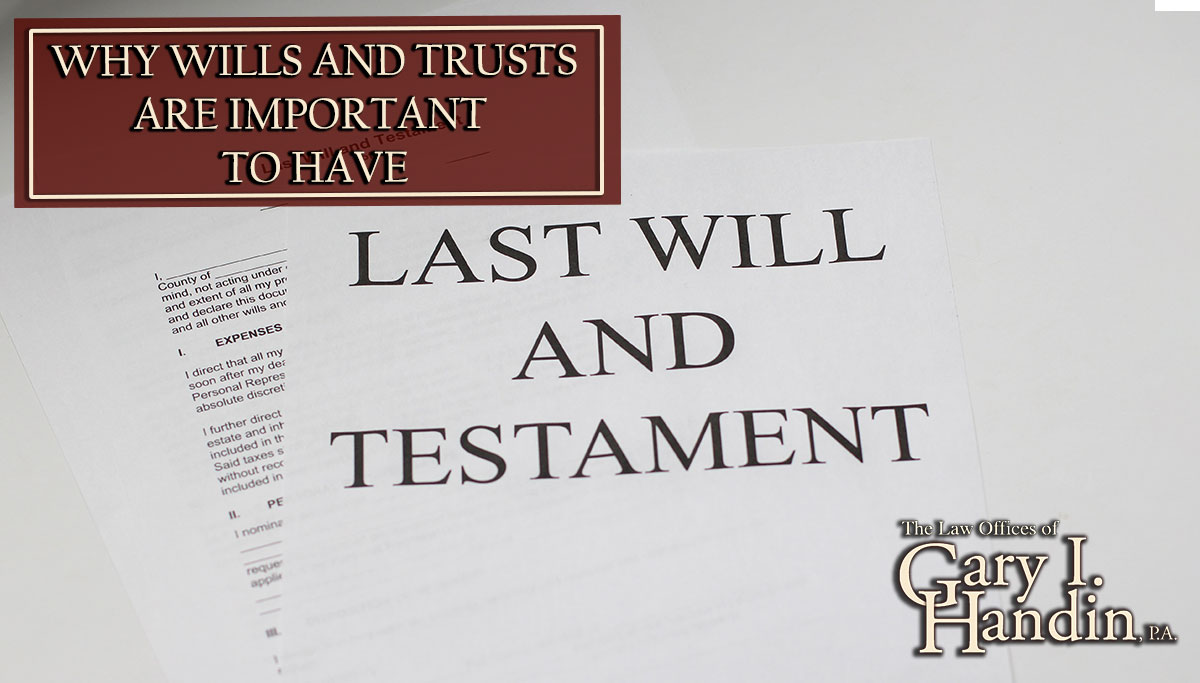 The thought of creating a will or trust can seem daunting at first. For one thing, it's a concept that may invoke unpleasant thoughts about death. But that's precisely why it's needed.
At some point, we need to make a plan for what happens to our possessions after we die. We can't take them with us, which means they will be left to our next of kin or the government to distribute or care for.
Creating wills and trusts can take a load off the minds of grieving relatives left behind. It can also help prevent family feuds over who gets what by taking the guesswork out of your intentions. This process may seem like a lot, but it doesn't have to be, let's take a look at why wills and trusts are so important, and how you can get started on yours today.
Why Wills And Trusts Are So Important
Wills and trusts aren't just pieces of paper that indicate your wishes for your home, your car, or other valuables after your death. In short, these documents help protect your family and legacy.
Not having these documents in order can result in having your valuables forced into probate, which can result in expensive estate taxes and other frustrations for your relatives.
Failure to plan these things ahead of time could mean your estate, or property and possessions, lose their original value.
Differences Between Wills And Trusts
Wills and trusts often go together, but these terms are not interchangeable. It is possible for people to have only one and not the other, even though both are recommended. The truth is that these devices have different purposes, and work together to create an estate plan.
Let's look at a few of the differences between these terms:
Effective Now Vs. Later
In short, a will goes into effect right after your passing; a trust takes effect today, as soon as the ink dries. A will determines who receives your property after death. This is where you can choose specific family members, friends, charities, or other organizations that will inherit your home, possessions, or other assets. These wishes will be carried out by a legal representative, so it's an important document.
But with a trust, you can start distributing your property before your death if you choose. Some people will do this when they decide to move into assisted living or downsize in some other way. The recipient(s) of a trust is called a beneficiary or trustee. Trusts arranged for married couples treat both spouses as beneficiary and trustee.
Property Names And Transfers
A will includes any property that is in your name only. It will not cover property that is included in a trust. Trusts will cover transferred properties, which included properties must be put in the name of the trustees of the specific trust.
Passing Through Probate
A will must pass through probate, or a court that oversees the application of the will and determines its validity. A probate court will ensure that the wishes of the deceased are honored properly. But this process can be time-consuming and costly, which can delay the distribution of your property and valuables.
Trusts pass outside of probate court, saving a great deal of time and money. Finally, a will is part of a public record that anyone can find, whereas a trust can be kept private.
Wills, Trusts, And More In South Florida
Handin Law has proudly served the legal needs of Florida residents for over 50 years. We are a team of knowledgeable, experienced professionals who can help walk you through the process of setting up wills and trusts and estate planning.
If you are in need of legal services in Coral Springs, call us today at 954-796-9600.