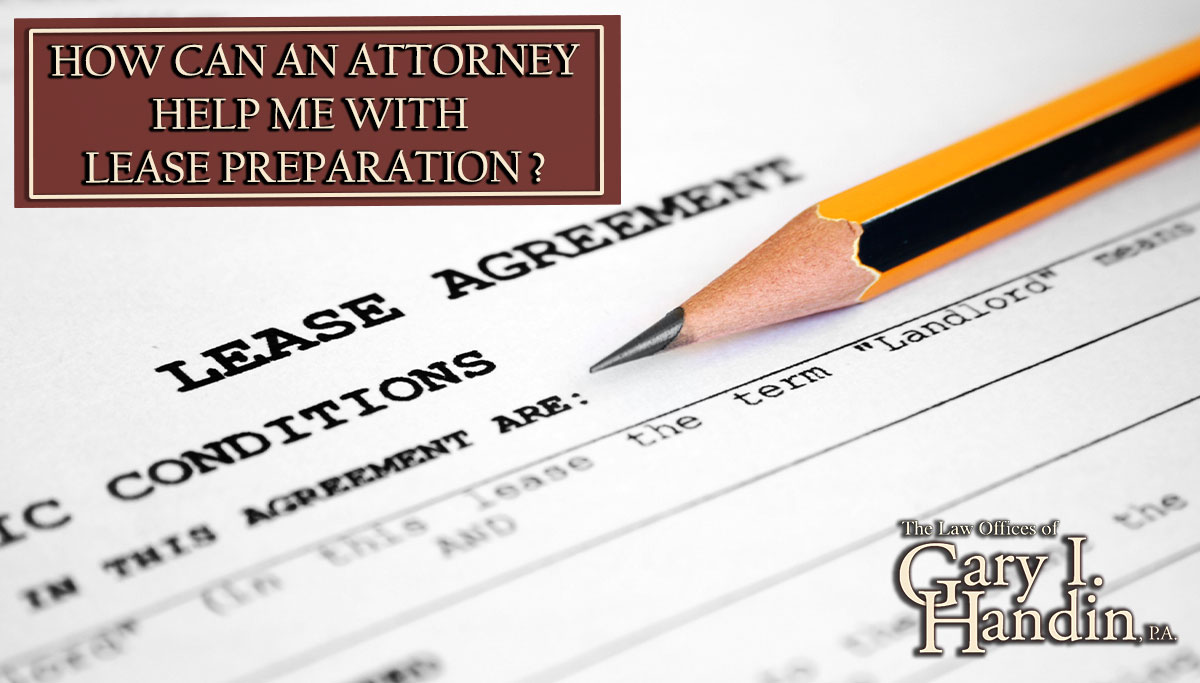 Lawyers do more than defend the rights of the accused: they can also help property owners develop and finalize leases for renters. These types of lawyers who specialize in lease preparation are usually real estate lawyers. Their primary role may be to serve as a preparer and or negotiator between landlords and tenants so both can benefit from the rental situation.
Read on to learn more about lease preparation, and how these types of lawyers can help make the process run smoothly.
What is Involved in Lease Preparation?
Leases are an important document for both landlords and renters. They set expectations for living on the property, which is why it's important to read over carefully before signing.
The most common details on leases include:
Monthly Rent
This is the most basic question all renters have when looking at a property. This section of the lease should clearly state the fee due every month, and other amenities it includes (utilities, trash, etc). It will also detail the consequences of late or missed rent payments, typically an additional fee or eviction.
Security Deposits and Additional Fees
It's common for a landlord to require a security deposit upon moving in. This is to protect the initial investment in the property, and it's held until the end of the lease. Tenants can expect to get it back if there is no damage done to the property while they rented it. Security deposits can also be used to cover the cost of professional cleaning before a new tenant arrives, as well as any replacements to lights or appliances.
Additional fees in this section may include pet fees. Some landlords have a general fee for a renter with dogs or cats, while others may charge per animal. In many cases the landlord may require the pet deposit to be non-refundable.
Who Is Responsible For Repairs and Maintenance ?
Renters will want to know who is responsible if an appliance malfunctions or breaks. Typically, the landlord is responsible – but not always. Lease agreements are a handy tool for answering that question. Many times, the tenant is responsible for repairs up to a certain amount (i.e. $100.00) and the landlord the balance. If the appliance needs to be replaced, that usually is the Landlord's responsibility. The lease sets forth the terms.
Description of the Rental Property
The lease should provide thorough details of the rental property, including (but not limited to) the square footage, number of bedrooms and bathrooms, as well as any flaws or other unique features. Renters should document these flaws upon moving in to protect their security deposit from being withheld.
Lease Renewal and Termination
This is one of the hardest and most unpleasant parts of lease preparation but is nonetheless necessary. The landlord has the right to terminate the lease and should document the reasons in the agreement. They can also decline to renew the lease at the end of the term, for reasons plainly stated. Renters will also want to be aware of the consequences of breaking a lease early, and how much-advanced notice is required in the event of an eviction. Generally , leases are for a set period and end on the lease termination date unless other terms for options or renewal are set forth in the lease.
Lease Preparation And More In South Florida
Handin Law is a reputable law firm in Coral Springs. We specialize in all matters of real estate law, and much more. Whether you're a landlord or renter, we can help you devise or interpret a lease so the living situation is ideal for both parties.
We always represent the best interest of our clients, and our track record of positive testimonials speaks for itself. For questions about our legal services, call 954-796-9600 to speak with an attorney today. We can't wait to represent you.