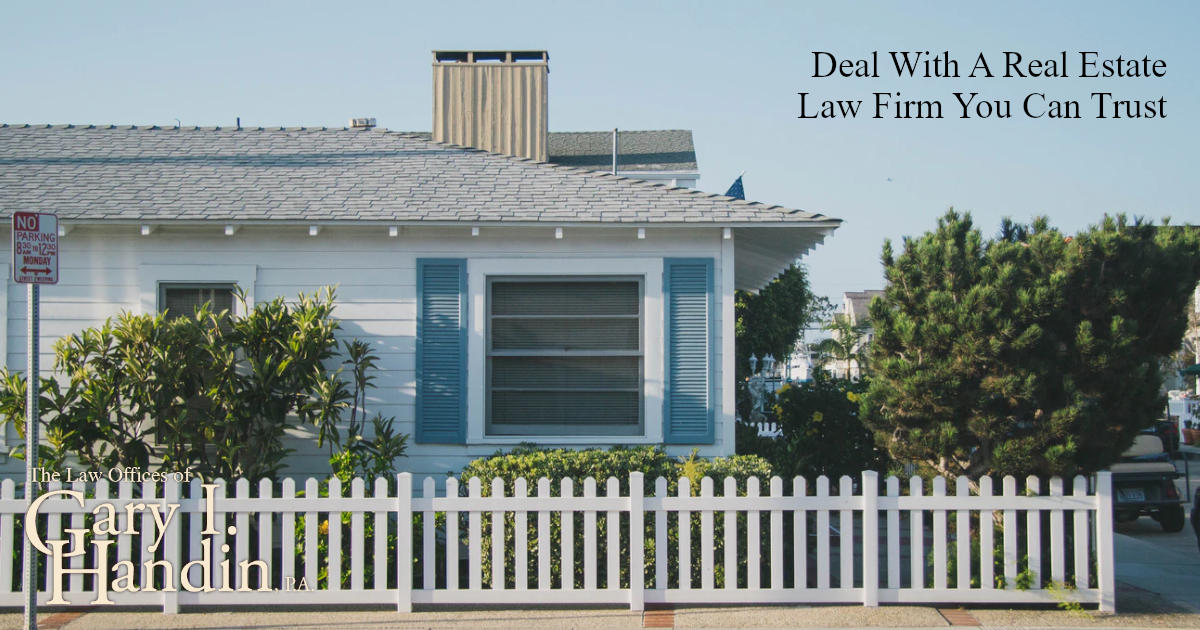 You may be experiencing emotional and financial consequences of the current pandemic, along with lost income or mortgage payments that you struggle to make sense of. While many things are out of your control, at least you can manage your property concerns by working with a trusted real estate law firm.
What Do Real Estate Attorneys Do?
Real estate law involves buying and selling property, as well as any legal matters that arise from doing so. This also includes issues such as deeds, titles, payments, and property taxes, among other things. Real estate agents can help clients buy and sell homes, but they cannot provide advice on legal intricacies. Real estate law firms can provide attorneys to ensure that you are fairly represented, whether at a closing or in court. While the cost of hiring a real estate lawyer may dissuade you, remember that you can potentially save thousands of dollars if you consult a professional who can provide legal advice on such a complex issue as home ownership.
Property Closings
Twenty-one U.S. states and the District of Columbia require the presence of a real estate attorney at home closings. Some states even mandate that lawyers be physically present for property transactions. Different states also have different regulations for the size of the role that real estate law firms play. For instance, in some places, attorneys have certain powers over drafting up documents, while other non-lawyer entities, such as agents, can only review documents and offer limited advice. If you choose to hire a real estate lawyer, whether or not you are mandated to, it may be helpful to consult with him or her at multiple points in the process so they can offer their expertise, not just during the closing.
Foreclosures And Mortgages
If you are considering refinancing your home or if you are facing foreclosure, you may not know where to start. This is where real estate law firms step in. Practiced attorneys can guide you through the process of figuring out what your options are, which may have changed due to the COVID-19 pandemic. Several foreclosure defense options may be available that you hadn't even considered but that your lawyer can identify for you. If you are restructuring a mortgage payment plan or modifying your loan, you could likely benefit from the professional consultation of a real estate lawyer, who will understand the fine print and make sure you don't fall victim to predatory lending or any other deals that would potentially harm you.
Other Complications
On the surface of a property transaction, it may appear relatively simple and strings-free. However, complications can arise that can make the process more difficult to navigate without the aid of a real estate attorney. For instance, if the land is owned by the bank, the house is in foreclosure, or if you are going through a divorce and dividing up assets, legal counseling could help clarify these difficulties, for both buyers and sellers.
Legal Qualifications
One of the most significant consideration of consulting a real estate law firm is the legal qualifications that those professionals possess. Real estate attorneys have expertise in both legal and property matters, so they can provide more holistic counseling than real estate agents or other professionals involved in the process. Real estate agents must have a comprehensive understanding of property documents in order to receive their licenses, but as previously mentioned, they lack the legal training that lawyers have.
When looking for a real estate firm to represent you, check their qualifications. Make sure they have experience and licensure to practice legal work in your area. Additionally, when you speak with an attorney, you can ask other questions to make sure they are the right real estate firm for you. Ask how their pricing works, and if you can only afford a certain number of hours, tell them so upfront.
The law office of Gary I. Handin offers both buyer and seller legal representation, serving the State of Florida concentrating in Broward, Miami-Dade, and Palm Beach Counties. Gary I. Handin, P.A., has been providing his real estate legal services for more than 40 years. Give us a call today at 954-796-9600 (toll-free 877-242-9942) to learn more about what we can do for you.