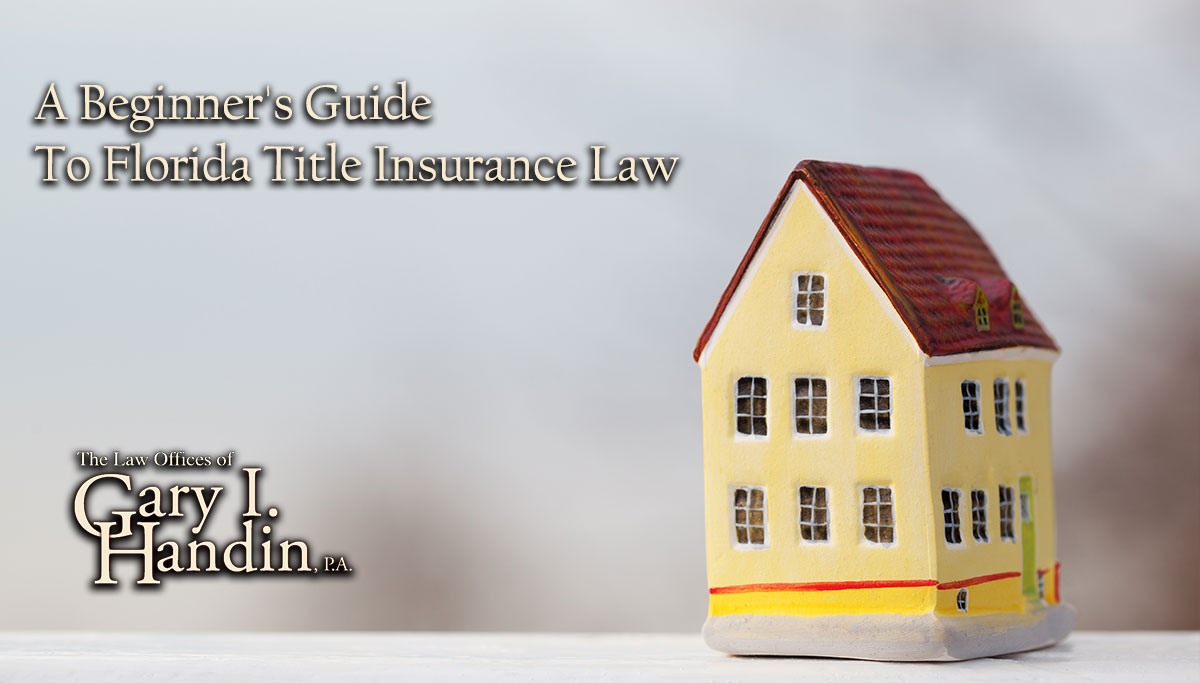 What is title insurance law?
In essence, a title is the basis for owning property. If you buy a home, you should receive a title. This proves your right to own the property and use it. Keep in mind that how you use a property depends on zoning regulations for the property. This means that if the land is supposed to be a residential property, you can't turn it into a business or vice versa.
When purchasing a property, it's important to have a real estate lawyer familiar with title insurance by your side. Generally, the person who pays the insurance can choose who the title agent is but the other party must agree to it. It is possible for both the buyer and the seller to make use of different agents. There are also varying agencies that help regulate title insurance law in Florida
Why Do I Need A Real Estate Lawyer Familiar With Title Insurance?
It is never advisable to sign any document, without consulting a lawyer. Your real estate lawyer will be able to understand the finer nuances of the agreement. They will also ensure that you are not at a disadvantage during closing.
Remember that you are liable if you sign the contract without any legal advice. If you are later unhappy with the terms, you will end up in a lengthy legal battle to amend the terms of the contract.
The Different Types of Title Insurance Policies
Depending on where you stand when it comes to purchasing or selling a property. There are different title policies that would apply. If you're an owner, the policy for owners protects the buyer. If you're a lender, there's a policy to protect the loan given to the buyer. There is also a leaseholder's policy that protects owners who rent out their properties.
Title insurance policies protect you from bad titles. It also protects both you and the lender from any financial loss. Owners' policies will protect the buyer in the event of a bad title. The duration of the title insurance depends on the type of policy taken out. Owners' policies do not expire but lenders' policies will come to an end once the loan is repaid.
What Is A Bad Title and How Does It Affect A Property?
A bad title may prevent you from ownership of the home as well depriving you of the ability to sell it. This means that even if you've paid for the home, you legally do not own it. This can happen when there are overdue taxes and liens against the property. It can also occur if there are ownership disputes.
There is a downside to "owning" a property with a bad title. In the case of a bad title, you legally do not own the property, so you may not be able to sell the property at a later stage.
Are There Fees Involved in having Title Insurance?
Aside from title insurance attorney fees, you will pay a one-time premium amount for your title policy. The premiums to be charged are set forth by the Florida State Insurance Department, as with all insurance. This set rate is known as "promulgated rate". Keep in mind that if you are purchasing an owner's policy, it does not expire until the property is sold to someone else. This means that the owners' policy will remain in effect until the house is sold. The amount due is dependent on the type of policy in place.
Florida's Most Experienced Real Estate Lawyer Familiar With Title Insurances
Finding a reliable company that provides the right title services is a lot easier than most would expect. All you need to do is enlist the services of The Law Offices of Gary I. Handin, P.A.The best part is that we also own the Florida Home Title Company, which can handle all your title insurance needs, whether buying, selling or refinancing a property! Call us today at 1-877-815-4560!